When it comes to weddings, traditions and customs vary wildly across the globe. From the intimate ceremonies on the sandy beaches of the Maldives to the lavish celebrations in the ballrooms of New York City, couples are inundated with countless options.
But for those looking to break away from the norm, to avoid the grand spectacles and perhaps even the guest list itself, there is a destination that stands out – Greenland. Welcome to an unconventional guide to the most unique wedding experience!
The Lure of Greenland
Greenland, the world's largest island, is not often the first place that comes to mind when imagining the ideal wedding destination. However, the icy allure of this far-north location presents a unique charm and a compelling escape from traditional wedding pressures.
An Unexpected Romantic Retreat
Nestled between the Arctic and Atlantic Oceans, Greenland's landscape is a breathtaking tapestry of icebergs, fjords, and northern lights. It offers:
Intimacy: Its sparse population ensures a serene setting, perfect for intimate moments.
Exclusivity: Unlike popular tourist destinations, Greenland remains relatively untouched, providing a one-of-a-kind experience.
The Logistic Ease
Getting married in Greenland is surprisingly straightforward. Many couples choose a simple civil ceremony at the local town hall, similar to the mentioned experience.
This streamlined process might feel unusual, especially compared to the complexities of planning a traditional wedding, but it's part of the charm.
Convenience: The process often involves selecting a date and ensuring witnesses are present.
Cost-effective: By minimizing the guest list and forgoing expensive venues, couples can save significantly.
The Reality of a Greenland Wedding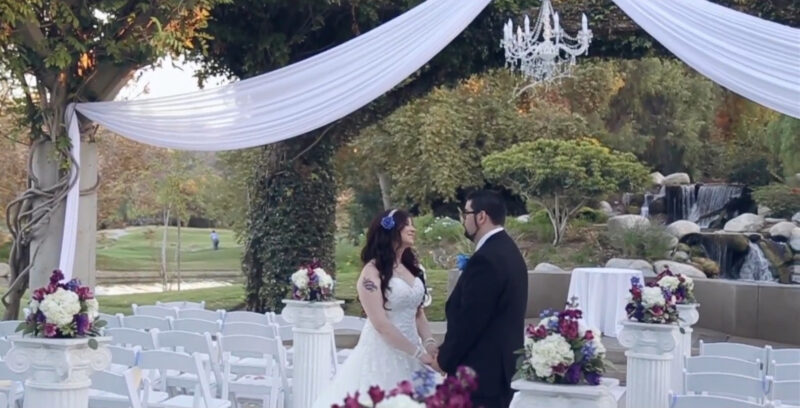 The notion of a Greenland wedding might initially spark thoughts of extreme cold and barren landscapes. Yet, there's an underlying warmth, both in the welcoming local community and the profound intimacy of such a unique commitment.
Beyond the Cold – The Rich Culture
Greenland's rich Inuit culture and traditions can add depth to your wedding celebration. Couples might consider:
Kaffemik: A traditional gathering involving coffee, cake, and community. Perfect for post-wedding celebrations as highlighted in the shared story.
Inuit blessings: Local rituals and blessings can be integrated for a unique touch.
The Beauty of Simplicity
While some might view the idea of eloping to Greenland with a touch of sadness, there's profound beauty in simplicity. The shared experience beautifully captures:
True Focus: Without the distractions of a grand spectacle, the couple remains the focal point.
Freedom from Pressure: Breaking from the expectations of a large traditional wedding allows couples to prioritize their bond.
Planning Tips for the Adventurous Couples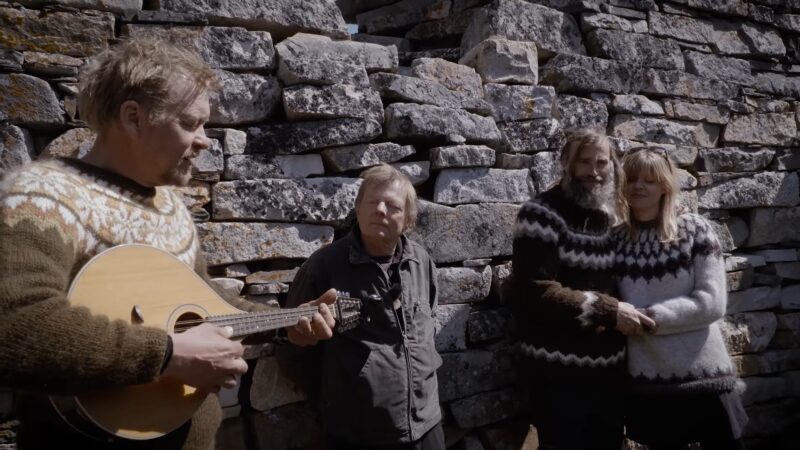 Determined to embark on this Arctic adventure? Here are some practical tips to ensure your Greenlandic wedding is as smooth as the icy fjords.
Dressing for the Occasion
Greenland's chilly temperatures mean your wedding attire needs a rethink. But there's no reason you can't blend style with practicality.
Layering: Consider wearing thermal layers beneath your outfits. As one bride shared, ski pants can be discreetly worn beneath a vintage dress!
Accessorize: Thermal boots, gloves, and hats can be both functional and fashionable.
Timing & Communication
Last-minute plans can be exciting, but some forethought goes a long way, especially if you wish to invite a handful of close friends or family.
Notice: Even if it's an intimate affair, give guests a heads-up. This ensures those who can make it have adequate time to prepare.
Seasonal Considerations: While Greenland has its charm year-round, consider visiting during the milder summer months if extreme cold isn't your cup of tea.
In conclusion, while Greenland might not be the first destination to come to mind, it presents a unique escape from the pressures of traditional wedding planning. Whether it's the icy landscapes, the intimate ceremonies, or the rich culture, there's something profoundly beautiful about committing to a life together on this vast, serene island.
FAQs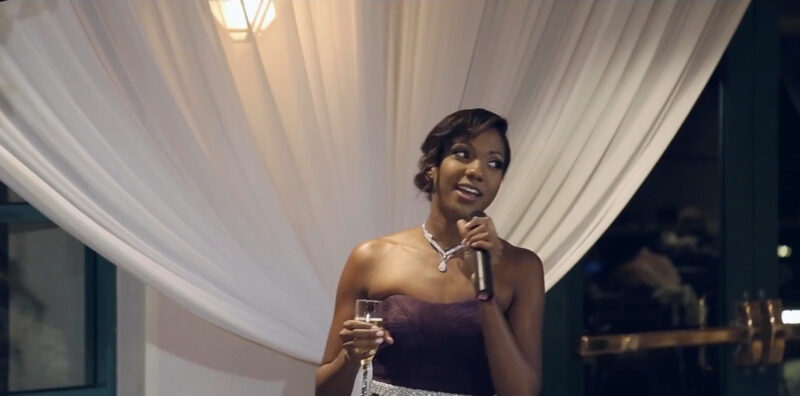 Is it legal for foreigners to marry in Greenland?
Yes, foreigners can get married in Greenland. However, certain documentation and procedures are required. It's best to contact the local municipality in Greenland where you intend to marry for specific details.
What is the best time of year to get married in Greenland?
While summer (June to August) offers milder temperatures and longer days, winter provides the chance to witness the Northern Lights. Choose based on your preference.
Are there wedding planners in Greenland who can help with arrangements?
Yes, there are local agencies and planners who specialize in organizing events and can assist with wedding arrangements, especially if you're looking for traditional Greenlandic touches.
What kind of venues are available for weddings?
Apart from town halls for civil ceremonies, there are churches, lodges, and open spaces amidst nature for those looking for a more scenic backdrop.
Can we incorporate traditional Greenlandic customs into our ceremony?
Absolutely! Many local wedding planners or even the community will be more than happy to help you integrate traditional rituals, songs, or dances into your celebration.
Are there any local Greenlandic dishes we should include in our wedding feast?
Certainly! Consider serving dishes like 'suaasat' (a traditional soup) or musk ox and reindeer meat, which are local delicacies.
How do we address the language barrier in Greenland?
While Greenlandic is the official language, many people speak Danish and English, especially in larger towns. However, having a translator or guide can be beneficial for more remote areas.
Final Words
The decision to marry in Greenland, away from the familiar and expected, is a bold one. It's a testament to the couple's adventurous spirit and their willingness to make their special day genuinely unique.
Remember, weddings are personal. They're a reflection of the couple at their center.
Whether in a grand ballroom surrounded by hundreds or on a chilly Greenlandic day with just a few, what matters most is the love and commitment shared.